Budget & Cashflows
Expand to view presentations
Classes

Total Duration

Course Summary:

4

60 min
Preview

Duration

Collecting Information

12 min

Building a Budget

12 min

Compiling a Cashflow Forecast

17 min

Using the Budget and Cashflow to Guide Decision Making

15 min
Digital Meetings
Expand to view presentations
Classes

Total Duration

Course Summary:

4

75 min
Preview

Duration

The Digital Landscape and the Rise of Digital Events

19 min

Planning a Digital Event

21 min

Producing a Digital Event

20 min

Monetising and Evaluating Digital Events

18 min
Legacy
Expand to view presentations
Classes

Total Duration

Course Summary:

4

60 min
Preview

Duration

Defining Legacy

10 min

Identifying a Legacy Project

11 min

Designing and Implementing a Legacy Project

22 min

Maximising the Impact of a Legacy Project

24 min
Marketing
Expand to view presentations
Classes

Total Duration

Course Summary:

5

63 min
Preview

Duration

Compiling a Marketing Brief

12 min

Creating a Marketing Plan

15 min

Marketing Materials: Create, Plan & Execute

21 min

Analysing Results & Adapting Tactics

15 min

Dubai - Tourism

Preview

1:21 min
Working with Clients
Expand to view presentations
Classes

Total Duration

Course Summary:

6

90 min
Preview

Duration

Understanding Clients' Expectations

19 min

Meeting Clients' Expectations

7 min

Example: Client Call

12 min

Building Trust

14 min

Ensuring Stakeholders' Satisfaction

13 min

Working With Clients Interview

24 min
Negotiation and Supplier Management
Expand to view presentations
Classes

Total Duration

Course Summary:

4

60 min
Preview

Duration

Principles of and Strategies for Negotiation

14 min

Negotiating Tactics

18 min

Negotiating With Clients – Principles

17 min

Negotiating With and Liaising With Third Party Suppliers

14 min
Sponsorship Sales and Management
Expand to view presentations
Classes

Total Duration

Course Summary:

4

75 min
Preview

Duration

Developing a sponsorship sales strategy

23 min

Designing benefit entitlements that deliver RoI in a changing environment

17 min

Securing sales

15 min

From sales to delivery

15 min
Project Planning
Expand to view presentations
Classes

Total Duration

Course Summary:

5

60 min
Preview

Duration

Approach to Project Planning

17 min

Defining Milestones

14 min

Processes and Systems

12 min

Building the Project Plan and Adapting It

22 min

Hong Kong - Tourism Board

Preview

2:05 min
Cultural Intelligence
Expand to view presentations
Classes

Total Duration

Course Summary:

5

97 min
Preview

Duration

Understanding Cultural Intelligence

18 min

Demonstrating Cultural Intelligence in Working Relationships With Clients

21 min

Demonstrating Cultural Intelligence in Delivering a Project

22 min

Training Team Members in Cultural Intelligence

16 min

Cultural Intelligence in a Virtual and Hybrid World

20 min
Exhibition Sales and Management
Expand to view presentations
Classes

Total Duration

Course Summary:

4

60 min
Preview

Duration

Evolving exhibition landscape

17 min

Designing the exhibition offer

9 min

Securing sales and post-sale communication

17 min

Delivering valued benefits to exhibitors and visitors

22 min
Risk and Crisis Management
Expand to view presentations
Classes

Total Duration

Course Summary:

4

75 min
Preview

Duration

Exposure to Risk and Crisis

21 min

Effective Risk Management

13 min

Planning Responses to Risks

11 min

Planning Responses to Crises

14 min
Tactics for Engagement
Expand to view presentations
Classes

Total Duration

Course Summary:

4

60 min
Preview

Duration

Understanding the Importance of Engagement and the Environment in Which Important Connections and Experiences Take Place

20 min

Venue and supplier selection

12 min

Creating valued and memorable social events

18 min

The Value Proposition of Engagement for All Your Stakeholders and Measuring Success

16 min
Destination and Venue Selection and Management
Expand to view presentations
Classes

Total Duration

Course Summary:

4

75 min
Preview

Duration

Identifying Client Priorities

17 min

Considerations When Selecting a Venue

21 min

Effective Venue Management

13 min

Effective Use of Contracted Space

14 min
Meeting Design
Expand to view presentations
Classes

Total Duration

Course Summary:

4

60 min
Preview

Duration

Defining Event Design and Its Impact

16 min

Resources Required for Event Design

13 min

Risks Associated With Event Design

16 min

Evaluating the Impact of Event Design

15 min
Access this course today!
Please purchase or login to access this course
$140 USD
The Congress Project Management Package is designed to equip meeting professionals with a full 360-view of meeting organisation. The peer-reviewed content has been delivered by 24 meeting industry experts from IAPCO accredited member companies and is approved by the Events Industry Council for a total of 15.25 CMP clock hours.  

Quick Facts

The Congress Project Management Package contains 14 courses, each individual course containing four easy-to-digest webinars (10-20 minutes)
All content is delivered by meetings industry experts using real-life case studies
Accessible learning on any device
Learn at your own pace
IAPCO e-Certificate upon completion
15.25 CMP hours
Access to the moderated IAPCO LinkedIn webEDGE community forum for questions and knowledge sharing
Completion badge for email signatures and social media profiles
Target Audience
PCO's / Meeting Planners, Associations, CVBs, Meeting Venues
Project Managers / Assistants in the meetings industry  
Time Length
We recommend to complete the course within 6 months, however, it will be available for viewing for 24 months    
Cost
The course is available to all, not just IAPCO members. 

$140 for the entire course – that is just $10 per module!!

IAPCO Accredited Company team members can access all webEDGE courses for free!
 
Access Success – Access webEDGE    
Access this course today!
Please purchase or login to access this course
$140 USD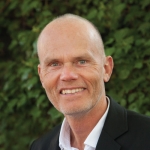 Per Ankaer
Nordic Sales Director
MCI Group
Per Ankaer is Managing Director MCI Denmark and Ovation Denmark DMC. He has previous been the owner of ICS - International Conference Services in Denmark and been in the Congress Business for 17 years. He is also a member of the Board of Meetingplace Wonderful Copenhagen and MPI Scandinavia's Advisory Board in 2021/22. His passion is to secure inspiring events with a focus on interaction, hybrid, sustainability and high client satisfaction.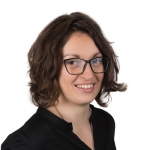 Magdalina Atanassova
Marcom Director
Kenes Group
Magdalina Atanassova is Marcom Director at Kenes Group, where she leads the marketing communications team in planning and implementing brand strategies and activities for the Group. She was recognised by event professionals in the 2020 Eventex Top 100 Most Influential People in the industry, and by PCMA joining the Twenty in their Twenties Class of 2015. Her innovative ideas were put in the spotlight when she became a finalist for the inaugural IAPCO Innovation Award. Magdalina is also a speaker at industry events such as IMEX, IBTM, IAPCO Annual Meeting, and more. Atanassova enjoys writing and she has published a number of articles on different event management topics for leading industry publications.
Magdalina is known for her passion for sustainability - she was part of the international delegation for the development of ISO20121 and is on the Advisory Board of the Sustainable Event Alliance (SEA) since its inception.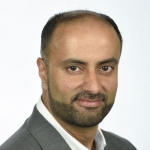 Ajay Bhojwani
Regional Managing Director
MCI - Group
Bhojwani was born in India into a family of businessmen and entrepreneurs. Extensive hands-on experience in management, business leadership skills and an overall exposure to different levels of management assisted in making Ajay who he is today. He has been residing in the Middle East for over 25 years now and is a graduate of Osmania University, India and holds an MBA in Marketing from the University of Wollongong, Australia.
Ajay currently works with the MCI Group as Regional Managing Director – Middle East. Responsibilities managing an operation run across 5 offices organising events in more than 20 countries.
He has spent a significant amount of time in his early years of career working with market research organisations for looking into various consumer trends and buying behaviour for various FMCG segments. With over 15+ years in the meetings industry, he has a vast experience of managing event portfolios for varied organisations across public and private sector in many countries around the world. He has also in the past years at MCI worked with associations from North America and Europe in developing Go-To Market strategy that have helped these organisations in expanding into new and emerging markets.
In addition to his full-time role at MCI, he has been actively involved in working and supporting various industry associations and organisations that represent the meetings industry globally. Today, he holds several positions, which include being the Middle East Ambassador for International Association of Professional Conference Organisers (IAPCO) as well as Ambassador for The Iceberg – and industry communication publication led by The Joint Meetings Industry Council (JMIC). He has also spent a considerable amount of time speaking and being part of over 100+ industry events over the past few years.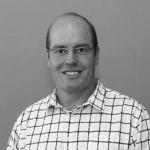 Keith Burton
Owner and Managing Director
African Agenda
Keith has more than 16 years of professional conference and destination management experience. He is an active participant in the local and international conference industry and serves on the Board of the Southern African Association for the Conference Industry (SAACI) and Council of the International Association of Professional Congress Organisers (IAPCO). His financial acumen and project management expertise ensure efficient conference budgeting and financial control, while his partnership approach ensures strong supplier relationships and buying power.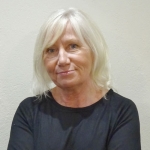 Barbara Calderwood
Divisional Director Engagement Associations and Communities
MCI Group
Barbara leads a team of 20 specialists providing holistic solutions for associations, be that classic congress management services or transformational engagement consultancy that supports societies redefine their organisations and shape their tomorrow. Her 25+ years' experience includes working with societies looking to bid to host an international association congress in partnership with destinations and congress centres across the UK and Ireland.
Barbara is a member of MCI UK's Senior Leadership Team and a member of MCI Group's Global Coordination Committee. She is currently co-chair of ABPCO and sits on the Council of IAPCO where she heads up the Task Force responsible for IAPCO's online education programme, webEDGE.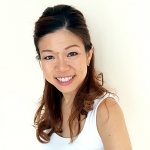 Patricia Cheong
Managing Director, Asia 
International Conference Services
With more than 20 years of experience in the business events sector, Patricia is a firm believer of the power of business events to transform the people and places it serves. She believes in the need for humans to interact with one another for organizations to rebuild and regroup. Nothing can substitute the creativity and energy that ignites when groups of like-minded people come together to connect, brainstorm and to strategize. Events play this critical role of sparking creativity, generating ideas and inspiration, and connecting people to facilitate positive change in the world.
As Managing Director for Asia at International Conference Services (ICS), Patricia is responsible for driving the company's ongoing growth in Asia's event management industry. Based in Singapore, she leads the team in providing boutique-style support, service, and consultation to clients in managing their international meetings here in Asia.
Prior to this, Patricia was the Associate Director, Development for PCMA, where she was instrumental in growing the association's presence and footprint in the Asia Pacific region. Before this, she led the creation and strategic development of the conference division at Singapore Press Holdings as General Manager; in addition to a number of other management roles in events, sales, and account management.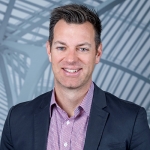 Loren Christie
Consultant and Project Manager
Loren Christie Solutions
Consultant and Project Manager for Loren Christie Solutions. Clients include DMOs, hotels and associations across North America and Europe.
Loren Christie has 23 years of experience in the travel & tourism industry including 17 years with Starwood Hotels & Resorts based in Toronto where he worked in the international congress market for two of Canada's largest conference hotels. From 2017-2020 he was the Director of Sales for the Canadian and International Congress markets at Destination Toronto overseeing the International Congress Team and assisting to expand Toronto's ambassador program, The Leaders Circle.  He is a nationally recognized media personality and travel expert as the on-air travel contributor for CTV's Your Morning and a regular contributor to travel magazines, radio programs and websites domestically. 
He is currently on the Diversity, Equity and Inclusion Committee for the Tourism Industry Association of Ontario and the Vice-Chair for the Canadian Meetings & Events Committee for the Global Business Travel Association. Loren previously served as faculty for ICCA's AMP European Education Session in 2019.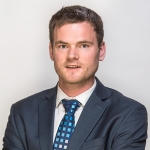 John Daugulis
Vice President of Business Development and Partnerships
Venue West Conference Services
John Daugulis works for Venue West Conference Services as the Vice President of Business Development and Partnerships. John is an Honours graduated from the Peter B. Gustavson School of Business with a double major in Service Management and Entrepreneurship. He first joined Venue West as a co-op student in 2011 and was hired full time in 2012. Since joining the company, he has worked in all facets of the conference industry from finances to project management to business development and company leadership. As the Vice President of Business Development and Partnerships, John is responsible for securing Venue West's national and international business, along with fostering relationships with partners around the world. Sustainability is very important to John and he was instrumental in developing Venue West's sustainability procedures and partnering Venue West with 1% for the Planet. Throughout John's career in the conference management industry, he has given many presentations to association and academic leaders on the benefits of hosting international conferences and to industry members on how they can successfully partner with PCOs.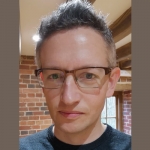 Matt Davenport
Account Director
MCI - Group
I am an Account Director within the PCO team at MCI UK. I oversee a range of national and international client accounts and am passionate about working with our clients to help them achieve their goals. I have been at MCI for seven years working in both the PCO and Corporate teams.
I have been in the event industry for 18 years after falling into it completely by accident back in 2002 and never looked back. Prior to joining MCI I worked in a range of roles including in-house, charities and other agencies providing me with a range of experiences.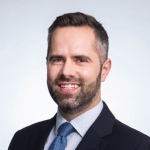 Andrew Dergousoff
Managing Partner
International Conference Services
My passion is for evolving technologies and the applications they offer to the meetings & continuing education industries. As CTO of ICS, I take the best practices of what we have developed from our own subsidiaries and offer them forward to ICS clients. This primarily means transitioning traditional face-to-face meetings into digitally augmented ones by way of audio & video recording, live streaming & commercializing captured content. In regards to our subsidiaries – I manage both GOLD Learning and WebCoast Events. The former is dedicated to the education of maternal-child health care professionals. The latter acts both as an in-house provider to ICS as well as an on-call provider to select conference company partners. Both are dedicated to building virtual learning communities through digital content libraries and executing entirely online conferences and meetings. Utilizing our own proprietary and scalable virtual conference frameworks, our participants have access to live and recorded accredited lectures for their continuing education needs.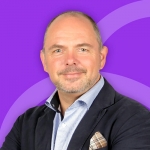 Marcel Ewals
Director of Association Solution
MCI
Marcel is the Director of Association Solution for APAC at MCI, based out of Singapore. His team leads a wide mix of Societies ranging from Design, Insurance, Finance and Healthcare, each with specific member needs and a wide variety of activities. He has worked his entire adult life in Asia and has a good understanding of the importance of the cultural connectivity of international organisations to each country. He is inspired by building digital communities and exploring new business models. Marcel has guided many clients into the digital age and transforming the traditional revenue sources into new ones. He hails from the Hotel Industry where he graduated in Switzerland and worked for luxury properties around the world, before falling in love with the event and Association sector. Aside from being a dad, he spends his free time training for triathlons, and (normally) participates in many races around the region.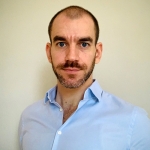 Florian Fehringer
Director of International Projects
Mondial Congress and Events
Creating state-of-the-art projects and generating legacy are two core values that lead Florian Fehringer. As the Director of International Projects at Mondial Congress and Events, a PCO based in Vienna, he is responsible for congresses all over Europe and occasionally beyond. His premise is to generate a lasting impact with everything he and his team do, creating something sustainable that extends beyond the usual job description. After gaining his first experience in the events industry in Taiwan, Florian can now look back on more than 10 years in the congress industry. He regularly shares his expertise by giving lectures for students of congress management.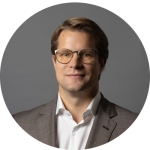 Niels Fundter
Director Operations at Congress by Design
Niels Fundter manages the congress department (12+FTE) at Congress By Design (CBD) is an IAPCO certified full-service Professional Conference Organiser in the Netherlands As a member of the Management Team, Niels is responsible for creating business opportunities with new clients as well as expanding current client portfolios. Furthermore, he consults with societies to identify new and innovative ideas to attract and retain members and delegates. Niels also leads the change management towards the latest innovations and procedures, helping the team to adapt to the new post COVID19 environment via live/hybrid and online solutions.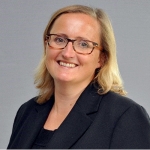 Christine Hense
Director People & Operations
INTERPLAN Congress, Meetings & Event Management AG
Christine Hense has more than 20 years' experience in the meetings industry with INTERPLAN Congress, Meetings & Event Management AG. She finished her Hotel Managing Diploma in Austria and worked in the hotel business in Austria, Germany and Switzerland. Her career in professional congress management started 1998 as an assistant project manager. She was promoted to project manager in 1999 and had full responsibility and accountability for more than 50 national and international congresses over the years.  In 2014 Christine joined Interplan's Management team and is currently Director People & Operations. She served and supported the successful company strategy by establishing a staff development and education program, ongoing change management and implementation of appropriate structures up to today's world of virtual and hybrid congresses.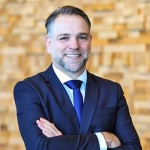 Ori Lahav
IAPCO President - VP Client & Operations
Kenes Group, Israel
IAPCO President - VP Client & Operations, Kenes Group, Israel Ori Lahav joined Kenes in 2013 as AVP Marketing, bringing more than 15 years of marketing experience to the management team. Ori's expertise includes implementing marketing strategies, ATL/BTL and leading digital campaigns in online/social media channels. He began his career in the communications industry, where he held marketing positions at Internet, voice and mobile telecom providers. This was followed by a senior role in the automotive sector with a start-up that raised US$ 900M to manufacture electric cars. After 4 years in the company, Ori moved to managing the Client Accounts & Operations unit. In the beginning of 2017, Ori also became an IAPCO Council Member (IAPCO – the International Association of Professional Congress Organisers). Ori holds a BA in Statistics from the University of Haifa and an MBA from the University of Derby, UK.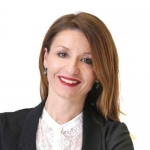 Sissi Lygnou
CEO
AFEA Travel & Congress Service
Sissi Lygnou has more than 20 years of experience in the Meetings Industry and has been involved in the bidding and organisation process of major events worldwide.  
Born in Athens, Greece; Sissi graduated from the German School of Athens where she studied Business Administration & Economics.  
In 2001 she joined the PR & Communications team of the Athens 2004 Organising Committee for the Olympic Games, where she was promoted to Communications Manager of the Olympic & Paralympic Village.  
In 2004, Sissi was appointed by the family-owned company AFEA; a leading global organisation in the Meetings Industry and corporate travel sector, where she holds the position of CEO.
She has been active at IAPCO through various positions, such as Edgineer, Ambassador, member of the Editorial Committee, speaker at WebEdge and other activities.  
Sissi is passionate about her work and serves on several boards to further the development and recognition of the industry and to facilitate best practice through networking and education.  
IAPCO Council Member (since 2021)
HAPCO Board Member – General Secretary (since 2007)
EFAPCO (European Federation of Associations of Professional Congress Organizers) - former General Secretary (since 2009)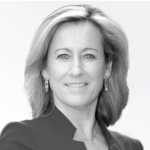 Nicola McGrane
CEO
Conference Partners
Nicola established Conference Partners International (CPI) in Ireland in 1998 and the business has since expanded its reach to the UK and Central Europe. With a strong emphasis on partnering with leading researchers and innovators, CPI has bid for and delivered over 500 International meetings. Over the past 19 years, CPI's portfolio of expertise has grown to encompass Core PCO and Association Management Services. Renowned for her ability to identify opportunities, Nicola's creative thinking and strategic advice has been sought at the highest level by numerous Associations, Corporations and Industry bodies. Nicola is wholly committed to developing the business tourism industry in Ireland, the UK and abroad. She is a founding member of The Association of Irish Professional Conference Organisers (AIPCO) and was a passionate council member for the International Association of Professional Conference Organisers (IAPCO) for 5 years. Nicola gives generously of her expertise and hands-on skills for the benefit of others and loves to share this experience with rising stars of the global meetings industry.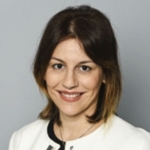 Rosa Garriga Mora
Meeting Architect
Kenes Group
Rosa is the Meeting Architect of Kenes Group, where she advises clients and internal teams on how to design effective congresses and measure the results. She has a vast and varied array of experience as a practising event architect, designing association and corporate events. She uses session formats, technology solutions and facilitation methods to create events that boost participant engagement and learning retention.
Rosa is a certified Digital Event Strategist and has created award-winning events such as new conferences for PANLAR, the Pan-American Society of Rheumatologists. Prior to joining Kenes Group, Rosa was a partner of the Event ROI Institute, where she trained event planners at ROI Foundation Certificate programs.
She is also a lecturer and speaker at several universities and industry events. In 2013, Rosa was included in PCMA's '20 in their twenties' inaugural class, which honours the top young professionals in the industry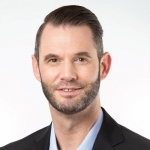 Stephen Noble
Manager, Asia Pacific
The Conference Company
Stephen Noble has over 18 years' conference, expo and event management experience and is a key member of The Conference Company's senior management team. Stephen joined The Conference Company in 2007 as a Conference Manager after many years working in the professional sporting world. He has led the Conference and Events team and was instrumental in the growth of the company's operations throughout the region.
Based in Sydney as Manager Asia-Pacific he draws daily on this extensive hands‐on conference management know‐how to lead The Conference Company's operations in Asia and Australia. Part of his role involves ongoing discussions with key clients to understand their drivers and strategies and adapt solutions to accommodate those. These discussions also include bidding for international or Asia-Pacific meetings, where he has worked with clients in New Zealand and Australia in successful bid outcomes. Stephen still looks after a blue‐chip list of international multi‐day conferences and their associated exhibitions where he enjoys the challenge to bring latest thinking in meeting design and use of technology.
Stephen is an IAPCO Ambassador, a member of IAPCO Training Academy faculty and in 2019 he was voted one of The 100 Most Influential People in the Event Industry globally.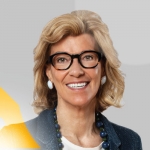 Annalisa Ponchia
Director of Innovation and Customer Experience
AIM Group International
Annalisa Ponchia Baccara, has 30 years of international experience in events management and deep roots in the meeting industry, having organized conferences and events around the globe for the corporate sector, government and associations. She spent nearly 12 years guiding the ESOT as CEO during which she gained substantial knowledge of the association environment and processes.
She joined AIM Group International as Director of Innovation and Customer Experience, and recently appointed Director of International Congress Development, a new strategic position within the Company, with the task to drive the innovation across all the company's functions and stakeholders and raise the added value offered to clients.
Her career includes previous 10 years of experience as an entrepreneur running her own PCO company specialised in medical meetings. Ponchia is a certified meeting professional, with CMP and CMM designations, and is active as a speaker at numerous association and industry events.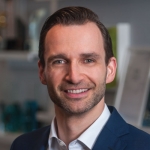 Mathias Posch
Chairman and President of International Conference Services (ICS)
International Conference Services
Mathias Posch is Chairman and President of International Conference Services (ICS). With its headquarters in Vancouver, Canada and branch offices in Toronto, Denver, London, Vienna, Barcelona, Singapore and Tokyo, the company manages conferences around the globe – in 38 countries on 6 continents thus far. Mathias is past President of IAPCO and as such leads the organisation's expansion and outreach programme. He is a respected industry expert and has been invited to speak at numerous international and national conferences around the globe. Further, he also serves on a number of Advisory Boards and consults international scientific and medical associations on their global strategy.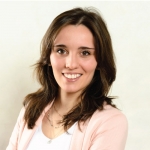 Giulia Sarri
Creative Specialist
AIM Group International
Giulia has been active in the Meetings Industry since she was 17. She worked at congresses and events as a hostess during School and University and later graduated with merit with a thesis on the German Meetings Industry Approach to Sustainability. Her passion for the industry brought her to have a one-year experience at a small DMC and Event Management Company in Milan, assisting the team with the organization of VIP weddings, corporate events and leisure travel. After that she joined AIM Group International, premier company in the organization of congresses, events and communication at a global level. She assisted the Marketing & Sales division first, while learning Corporate Communication skills on the job. More than five years have gone since she joined the Company and she is now a Creative Specialist at AIM Communication, the newborn society of the AIM Group. Moreover, she is an active member of the IAPCO Engineers, one of the MARCOM team members at INCON, International Conference Partnership, a recipient of the PCMA (Professional Convention Management Association) 20InTheirTwenties Class 2019 Recognition and the Winner of the first IAPCO Hero Award 2019.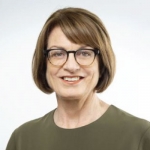 Jan Tonkin
Managing Director
The Conference Company
Jan Tonkin is the founder and Managing Director of The Conference Company, the only accredited member of IAPCO in New Zealand. Formed in 1990, The Conference Company is today one of Australasia's most reputable PCOs, with 35 staff, offices in three cities in New Zealand as well as one in Sydney, Australia. Jan has more than 25 years' experience managing conferences, exhibitions and awards programmes in Britain, New Zealand and Australia. She is IAPCO Immediate Past President, and Chair of the Association's Training Academy. She is a frequent speaker at IAPCO EDGE Seminars, including EDGE, EDGE Advanced and Bespoke EDGE, throughout Asia and worldwide.
Access this course today!
Please purchase or login to access this course
$140 USD
Handouts are only available for individuals enrolled in this course.
Access this course today!
Please purchase or login to access this course
$140 USD
This course is accredited for Certified Meeting Professional (CMP) Hours. Upon completion of all presentations, you will receive a personalised certificate of completion along with the number of CMP hours obtained.


Access this course today!
Please purchase or login to access this course
$140 USD
Congratulations!
You have enrolled for the following education
Congress Project Management Course
Please login
Please login to enrol the following course:
Congress Project Management Course